WE ARE MORE THAN JUST EMBROIDERY
Not only do we offer embroidery services on YOUR item, we have a wide selection of items you can purchase & add embroidery or leave them 'as is'.
Spirit wear is available for any & all schools/teams.
Sublimation shirts are completely customizable. Contact us with your ideas.

Spirit wear can be embroidery, vinyl, sublimation &/or screen print. Check out our collection:

Shop Now

We use high quality vinyl that feels amazingly soft and last for several washes.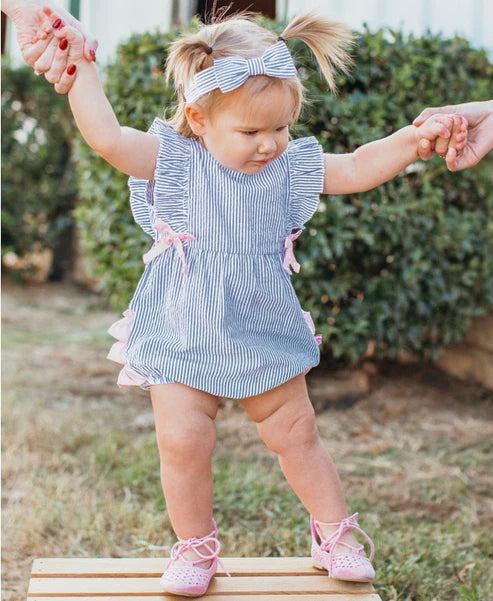 RuffleButts
We have RuffleButts (& RuggedButts to) in store. Stop by and see in person & even try on before you buy!
Shoppe RuffleButts
MEET THE OWNER:
Hi, I'm Julie.  I'm the one behind everything.  I'm the social media poster, the biller, the shipper, the customer service rep, the designer, the embroiderer, the everything behind it all!


I'm a wife and mother of 3 adorable, not so little kids!  Madison, Jace & McKenzie!  If you are in our FB group, you hear a lot about my kids and see tons of pics!  They are the reason I work SO many hours.  Hopefully one day they share my passion and take over the 'empire' I am building them.

I work hard to please everyone but I know pleasing every single person is impossible - I still try though. The Shoppe is my passion. It's like my 4th child. My hands are on & in everything to do with the Shoppe! I take great pride in everything walks out our doors.

I hope you find everything you are looking for and a little bit of something you didn't know you needed! I am open to any & all suggestions so feel free to shoot me a message!

- XOXO Julie